Features of Our Retractable Blackout Window Blinds
Retractable blackout blinds from ScreenAway are the new gold standard when it comes to window shades. Gapless, stylish, and easy to use, the ScreenAway retractable blockout blind system will enhance the functionality and practicality of your home.
Here at ScreenAway, we pride ourselves on being able to provide the best product for each and every one of our customers. If you're tired of the gaps around your blinds letting the light, heat and cold into your home, look at ScreenAway's extensive range of retractable blinds today. Whether you want new blinds to get in some added sleep on the weekend, or simply want to add some more privacy to your home, ScreenAway indoor roller blinds have something to suit everyone. Unlike Venetian blinds or Roman blinds, ScreenAway's blockout roller blinds don't allow sunlight into the room. Even for large windows, we ensure that the edges of our retractable blinds are completely covered by the framework; ensuring light cannot enter the room. This feature also keeps nosey passers-by from spying on you and your family.
Thanks to our exclusive pulley operating system, you don't have to worry about exposed cords, external pulleys or dangling cables and chains posing a safety hazard to children and pets. On top of this, your blind safely tucked away in its cartridge when you're not using it. This results in clean, neat, and tidy window furnishings, keeping the room uncluttered and free of safety hazards.
All ScreenAway products are designed to fit within the reveal or on the face of your window. This means that once we've fitted them to your home, they'll look as if they came with the house. In case you needed even more reasons to outfit your home in state-of-the-art window coverings, all our blinds are also Australian made. Transform your home today and click on the button below to get your FREE measure and quote.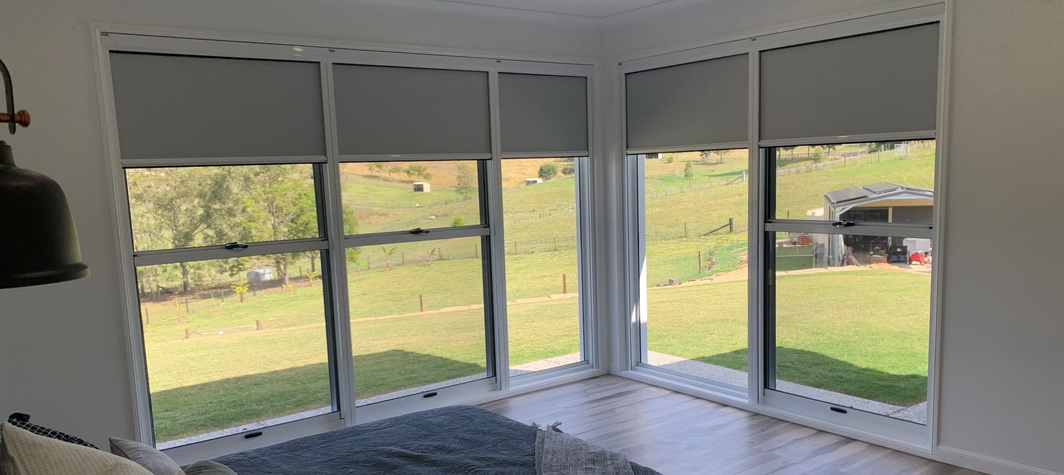 Custom Fitted & Installed Quality Blinds
Our retractable window blinds can easily be retrofitted to new and existing windows on both residential and commercial properties. This outstanding adaptability extends to most windows, doors, skylights, and even caravans and boats.
All our products meet ACCC safety standards, making them some of the safest blinds on the market. There aren't any exposed cords, external pulleys or rollers that might present a tripping or choking hazard. The lack of an unsightly operational mechanism also makes our products aesthetically pleasing.
Best of all, our roller blinds can be automatic, giving you total control over your home! Our automated blinds are a great option for those hard-to-reach areas. You can control every blind in your home with a remote control, making ScreenAway products a great modern solution for most homes and properties. Afternoon sunlight ruining your impromptu movie marathon? Got home from a night shift but don't have the energy to close all your curtains and blinds? No worries, ScreenAway blinds can black out your room with just a click!
Our automated blinds are battery-powered and will last approximately six months before needing to be recharged. You also have the option to connect your automatic blinds to a solar panel charger that provides a continuous charge to the battery when absorbing sunlight. This reduces maintenance requirements and allows you to operate your ScreenAway products year-round without worrying about them breaking down.
Tired of wearing sunscreen inside because you just can't block out the light? Want to add an extra layer of temperature protection to your home? No matter what your reasons are, you deserve to have year-round protection in your home. Imagine how your home could look with ScreenAway blockout blinds?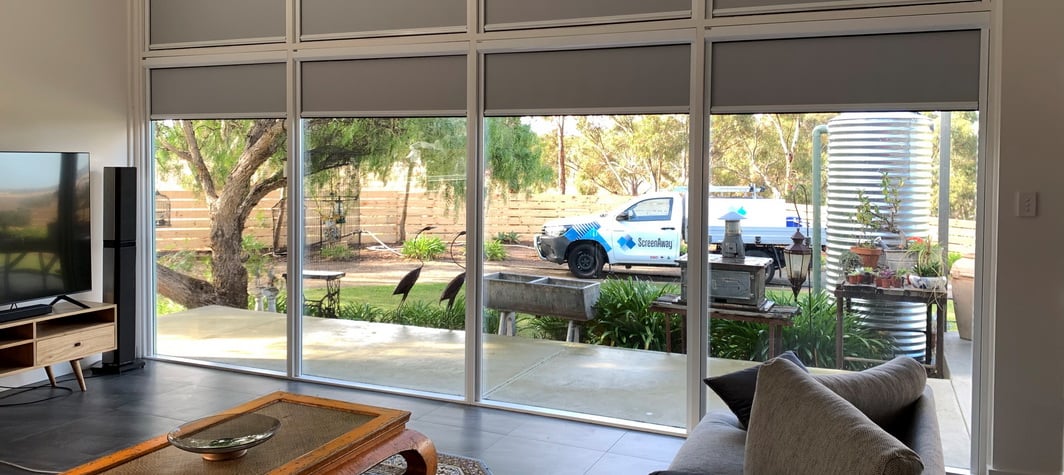 Manual or Automatic Options
ScreenAway Automated Blinds and Fly Screens are a great option for hard-to-reach areas and anywhere that automation is required. Powered by a 11W motor with an external 7.4V lithium re-chargeable battery that once fully charged will allow the motor to be powered for approximately 6 months, if operated 2 times daily (double round trip), before needing a recharge. Available with a 2, 6 or 16 channel wireless remote control to operate multiple blinds and flyscreens from a single remote.
Get a free measure & quote in Sydney, Melbourne, Adelaide, Brisbane & Perth.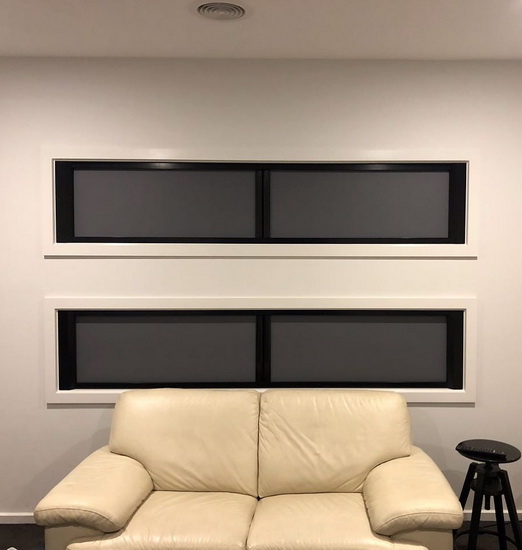 Innovative, user-friendly, and safe, ScreenAway's window blinds deliver excellent room darkening and blackout effects. The perfect solution if you're a young family with children, a shift worker or someone who enjoys a little sleep in. Not only can you control the light entering your home, but our blinds also give you the ability to control the ambient temperature containing the heat and cool. Perfect for both Winter and Summer!
Best of all, you have the option of your blinds being automated! We offer remote-controlled retractable blinds that will give you complete control from the comfort of your chair or bed. Our blinds can be stopped in any position letting you choose just how dark you want the inside of your home to be. Start impressing your friends next movie night by turning your home into a cinema with just a click!
Our range of retractable blinds can be easily retrofitted to any window type whether you are building a new home or adding a facelift to your existing home. They are uniquely designed and manufactured to match you and your home.
Our blinds don't contain any braking systems or spring-loaded rollers, instead have a pulley operated system that consists of a hard-wearing Kevlar cable. This means there are no cords, giving a neat, stylish and hazard free finish.
We can fit our retractable blinds to your home vertically, horizontally, or upside-down. We also offer a pull-stick if you plan to install your blinds in those hard-to-reach places! For excellent service and quality blinds, there's only one name you need to know.
Inspiration
ScreenAway's unique blockout blinds are engineered to fit inside the window frame. This completely blocks out all light and successfully darkens your room. You can easily clean and maintain your retractable blinds! Simply wipe away any dust with a warm cloth. ScreenAway blinds also make window cleaning easier than ever.