Baby Room
Blockout Blinds
We install in Sydney, Melbourne, Adelaide,
Brisbane, Gold Coast, Sunshine Coast & Perth.
Schedule your free measure & quote
"*" indicates required fields
Custom fitted & installed
Getting a goodnight's sleep is important for you and your baby, but what happens when you have streetlight peeking through your curtains and waking your baby up before anyone gets a goodnight sleep? Everyone is tired and it can feel impossible to implement healthy sleep habits.
But don't lose hope, there is a solution that doesn't involve taping blankets to your windows every night. ScreenAway blackout blinds are the perfect solution for babies.
With simple installation and custom fit to any window, you can add efficient light control to any room and get the well-deserved sleep that you need. Create a cosy dark space for your baby or toddlers who need total darkness in their room.
Whether you have daylight saving to thank or the busy street outside your home, sometimes it can feel impossible to keep your nursey ready for nap time.
When you and your baby are up half the night, it can be impossible to stimulate melatonin production and feel well rested the next day. For the early waking babies that are up with the dawn, you can help get those added few hours of sleep by blacking out your nursey, ensuring that your child's sleep space isn't disturbed by the sunrise or streetlights.
Prevent early waking from stealing your goodnight's sleep and book in your free measure today. You could be a just few clicks away from a more comfortable sleep.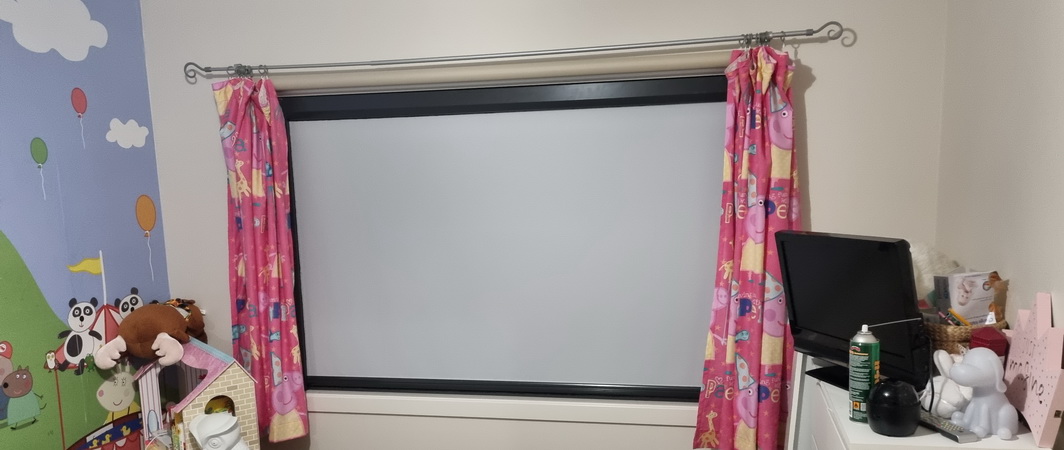 Baby proof your home without the hassle
Want to add some more privacy to your nursey but don't want the hassle of curtains and choking hazards for your little ones?
ScreenAway can protect your baby's room from nosy neighbours and harsh light without hanging cords and ropes. ScreenAway blackout blinds fit perfectly within the window frame to ensure there are no gaps to let light through.
There are no cords or curtain ropes that create choking hazards for your little ones and it's simple to open and close to let in light as you need it.
The retractable baby blockout blind is the essential clean sleep tool that every parent needs.
Start getting the sleep that you deserve and ensure that your baby gets the melatonin production they need with a ScreenAway blackout blind today.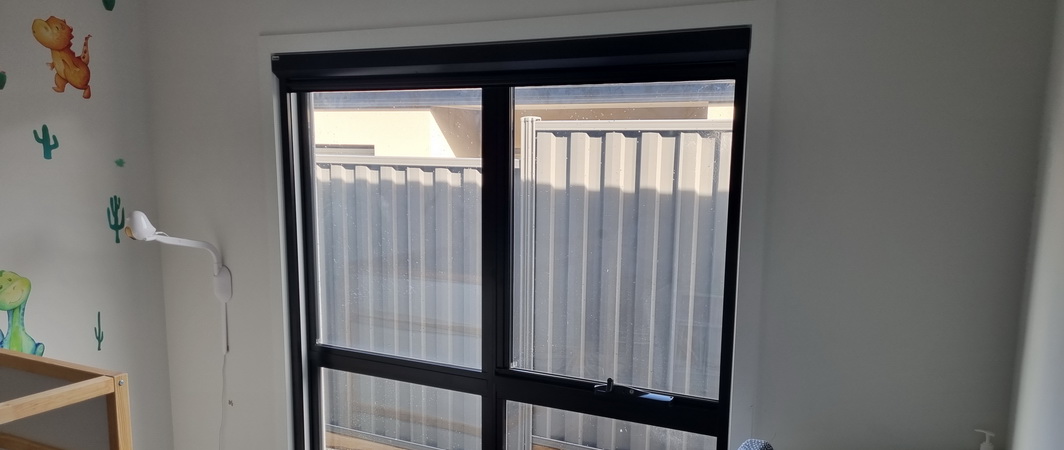 Manual & automatic options for baby blackout blinds
ScreenAway Automated Blinds and Fly Screens are a great option for hard-to-reach areas and anywhere that automation is required.
Powered by a 11W motor with an external 7.4V lithium re-chargeable, once fully charged, the motor will be powered for approximately 6 months – if operated 2 times daily (double round trip), before needing a recharge.
Available with a 2, 6 or 16 channel wireless remote control to operate multiple blinds and flyscreens from a single remote.
Get a free measure & quote in Sydney, Melbourne, Adelaide, Brisbane & Perth.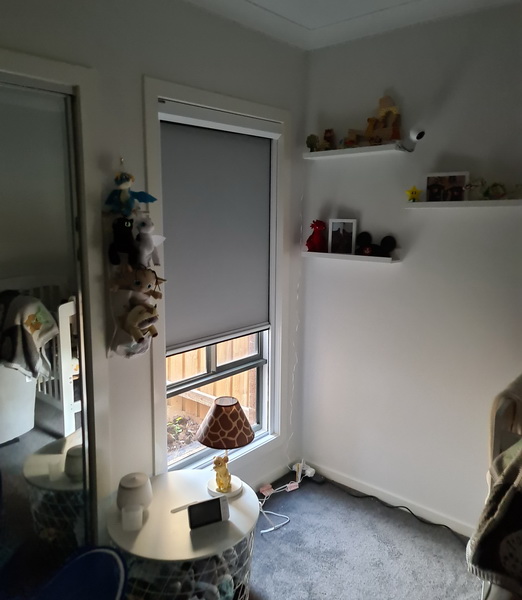 Innovative, user-friendly and safe, ScreenAway's window blinds deliver excellent room darkening and blackout effects. The perfect solution if you're a young family with children, a shift worker or someone who enjoys a little sleep in. Not only can you control the light entering your home, our blinds give you the ability to control the ambient temperature containing the heat and cool.
Our blinds don't contain any braking systems or spring-loaded rollers, instead have a pulley operated system that consist of a hard wearing Kevlar cable. This means there is no cords, giving a neat, stylish and hazard free finish.
Our range of retractable blinds can be easily retrofitted to any window type whether your house is new or old. They are uniquely designed and manufactured to match you and your home.
Best of all, you have the option of your blinds being automated! We offer remote-controlled retractable blinds that will give you complete control from the comfort of your chair. Our blinds can be stopped in any position letting you choose just how dark you want the inside of your home to be.
Inspiration
ScreenAway's unique blockout blinds are engineered to fit inside the window frame. This completely blocks out all light and successfully darkens your room. You can easily clean and maintain your retractable blinds! Simply wipe away any dust with a warm cloth. ScreenAway blinds also make window cleaning easier than ever.