For custom blinds & flyscreens installation in Adelaide, Brisbane, Canberra, Central Coast, Melbourne, Newcastle, Perth & Sydney, speak to us today.
Up to 24 months interest free with
Limited time only, T&Cs apply
We install custom window blinds & flyscreens in Adelaide, Brisbane, Melbourne, Sydney & Perth.
ScreenAway is a unique retractable custom window blinds and fly screen solution designed especially for windows. Our custom window blinds are made-to-measure, and can be retrofitted into most types of windows, old and new.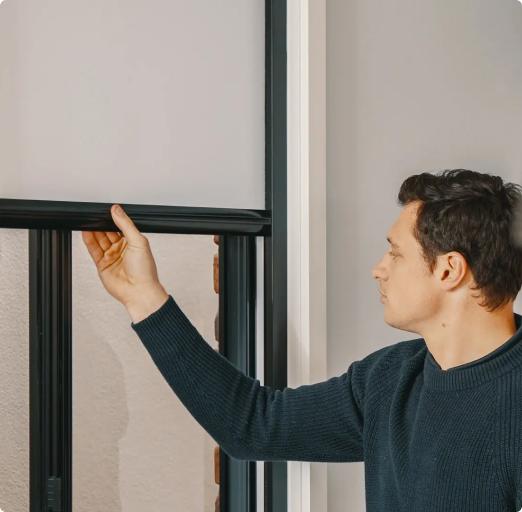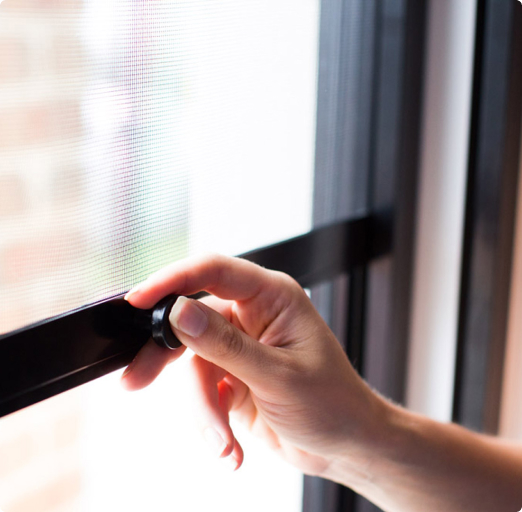 Stylish & Modern Window Blinds & Flyscreens – Manual & Motorized
Here at ScreenAway, we offer unique and practical roller blind and flyscreen solutions. Our retractable flyscreens and custom roller blinds are specifically designed with each individual customer in mind. Due to this, they're suitable for all types of properties.

We can also retrofit our window blinds and flyscreens to most types of windows. This means you can enjoy our practical and innovative products in your home, regardless of when it was built.

The ScreenAway system has no external chains or cords, making it neat, stylish, and hazard free.

The system requires little maintenance and provides attractive and practical use with a neat and tidy fit within the reveal of your window.
High Quality & Lasting Window Blinds & Flyscreens
ScreenAway is a proud Australian company. All of our products are manufactured to the highest standards, ensuring our customers get the highest possible quality every time.
Our unique patented blockout blinds and retractable flyscreen systems are available in Melbourne, Sydney, Perth, Adelaide and Brisbane.
Contact us today on 1800 738 722 and take your first step closer to a comfortable lifestyle.
Custom Fitted Roller Window Blinds & Flyscreens
Modren Blockout blinds – Manual and Motorized
Our blockout blinds come in a variety of colours that completely darken your space.

ScreenAway bedroom blinds are enclosed on all sides to completely prevent light from getting into your room, making them perfect for nightshift workers or families with sleeping babies.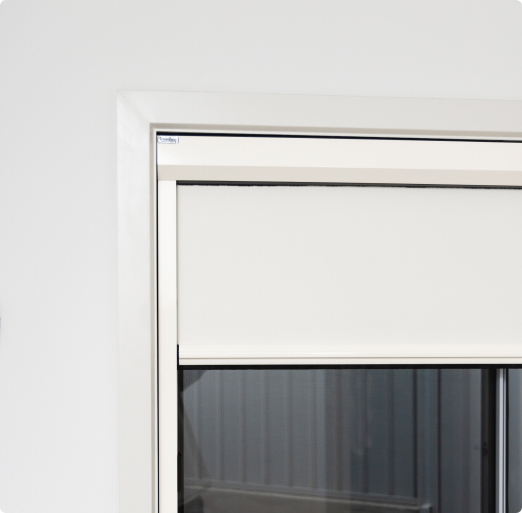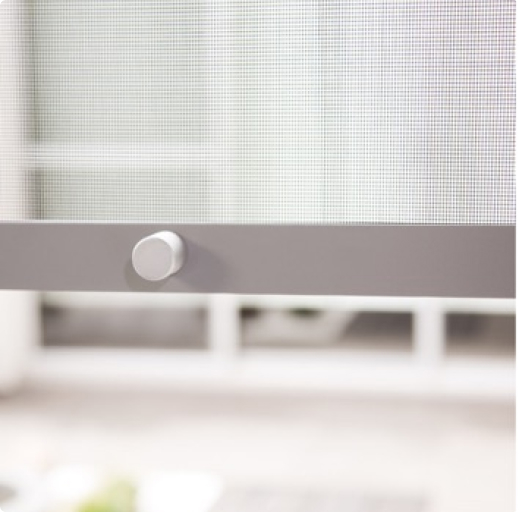 Motorized Retractable Flyscreens
Our flyscreens are the pinnacle of window screen technology. With our window screens, those unwanted flying insects and creepy crawlies will find it impossible to gain access to your home.

ScreenAway flyscreens are also retractable and can be fitted to the exterior of the window, making it easier than ever to keep the glass clean.

Similar to our range of blockout blinds, our flyscreens can be fitted to most windows, fitting a wide range of sizes or shapes. They can also be custom-designed to fit windows on older homes.